Robust Governance and Oversight

The robust governance structure of the Medicus Pension PlanTM (the plan) comprises an Administrative Board and a Plan Sponsor Committee, which work together to manage the financial health of the plan — and provide Canada's incorporated physicians with retirement peace of mind. This governance structure is similar to those of leading Canadian jointly sponsored or multi-employer public sector pension plans.
The Administrative Board and Plan Sponsor Committee are guided by a highly experienced Leadership Team that includes professionals in actuarial, investment, legal, communication, and other pension and operations roles.
The Administrative Board

The Administrative Board serves as the legal administrator of the plan and is the fiduciary body responsible for overseeing administration of the plan and its trust fund in the best interests of plan beneficiaries. The Administrative Board's activities include fulfilling regulatory requirements, overseeing day-to-day plan administration, monitoring investment performance, and managing outside service providers and advisors. The Administrative Board is responsible for establishing investment strategy, policies and procedures to achieve the plan's long-term objectives.
The Administrative Board is made up of 50% member representatives and 50% sponsor representatives. Member representatives are appointed by plan members and may include physicians and other individuals who bring relevant expertise by virtue of their profession or training. This might include individuals with pension, investment, accounting, legal and other business expertise. Sponsor representatives are appointed by the Plan Sponsor Committee and are selected for their broad range of professional and corporate governance experience.
Member representatives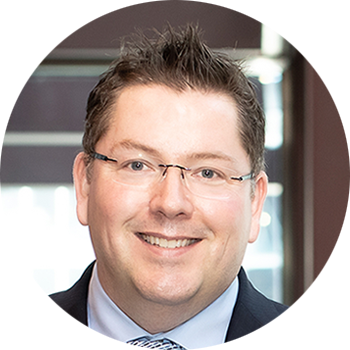 Dr. André Bernard

Dr. André Bernard is an Associate Professor in the Department of Anesthesia, Pain Management and Perioperative Medicine at Dalhousie University and Associate Head of his department. He is also a staff Anesthesiologist at Nova Scotia Health.
Dr. Bernard has held national and international leadership roles within organized medicine over a period of nearly 20 years with a focus on strategic leadership, communications, administration and management, and health policy, planning and financing.
Dr. Bernard has also held key leadership roles with Doctors Nova Scotia, the Medical Society of Prince Edward Island, the Canadian Medical Association and the World Medical Association.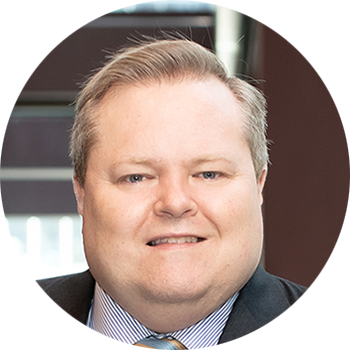 Dr. Michael Curry

Dr. Michael Curry is an emergency physician and Director of Undergraduate Medical Education at Delta Hospital in suburban Vancouver. He is also a Clinical Associate Professor with the Department of Emergency Medicine at the University of British Columbia, and works as a locum physician in communities throughout Alberta and British Columbia.
Dr. Curry is experienced in financial oversight and governance, and has held local and national leadership roles in a wide range of regulatory, academic and professional organizations. In addition to a medical degree, Dr. Curry has a law degree and university-level training in accounting, corporate finance, financial mathematics and securities regulation.
Dr. Curry has held governance roles with Doctors of BC and the Canadian Medical Protective Association.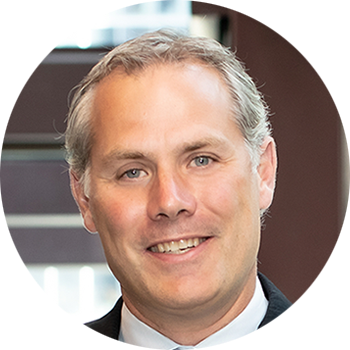 Dr. Christian Finley

Dr. Christian Finley is a Professor and Thoracic Surgeon at McMaster University. He is also Expert Lead at the Canadian Partnership Against Cancer.
Dr. Finley is a national leader in lung cancer management and has a deep understanding of policy, governance, standardization and benchmarking. Dr. Finley has led the development of partnerships with national, provincial and territorial governments, national societies and cancer agencies to establish solution-oriented approaches to the management of complex systems of care.
Dr. Finley is also the clinical lead of lung cancer screening for Ontario and has held key leadership roles with the Canadian Association of Thoracic Surgeons National Database Quality Improvement and Research Project.
Nancy MacCready-Williams

Nancy MacCready-Williams is Chief Executive Officer of Doctors Nova Scotia, the professional voice of physicians in that province.
Nancy has been leading Doctors Nova Scotia for more than 10 years. In this role, she supports a healthy and vibrant physician community while working with health-system leaders and partners to transform healthcare delivery in Nova Scotia. Nancy has extensive experience in strategic leadership and operations, having also served as CEO of the Workers' Compensation Board of Nova Scotia for seven years.
A lawyer by training, Nancy has the ICD.D designation from the Institute of Corporate Directors and has significant governance experience, having served on the boards of United Way Halifax, Dalhousie University, the QEII Health Sciences Centre Foundation and Parkinson Canada. Nancy is currently Chair of the Board of Directors of the Events East Group in Halifax.
Sponsor representatives
Jane Craighead

Jane Craighead is an experienced corporate director with more than 20 years in public company environments.
She has been in leadership roles at the board level and has significant experience in corporate governance, executive compensation, finance and financial reporting, and business strategy. In addition to corporate director experience, Jane is a former Senior Vice President of Global Human Resources at Scotiabank.
Jane has been a board member and served on finance, audit, human-resources, and environmental, social and governance (ESG) committees with Telesat Corporation, Wajax Corporation, Crombie Real Estate Investment Trust, Intertape Polymer Group, Jarislowsky Fraser Limited and Clearwater Seafoods LP.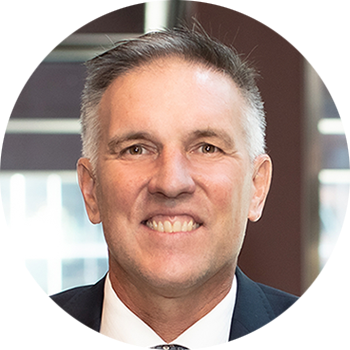 Daniel Labonté

Daniel Labonté, formerly President and Chief Executive Officer of MD Financial Management Inc. (MD), has held numerous executive roles at MD for more than 20 years, supporting the financial well-being of Canada's physicians and their families.
He has extensive experience in the financial services industry, with a focus on strategic direction and organizational development. Daniel has also held key leadership roles in a variety of industries including government, not-for-profit and business (both established businesses and startups), with experience in management, organizational development functions and customer experience.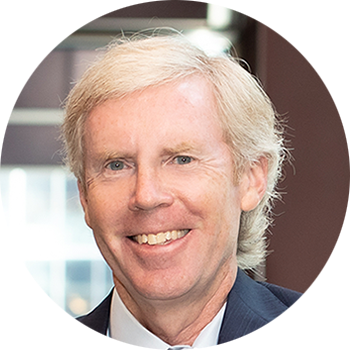 Sean McGuckin

Sean McGuckin is a former Group Head and Chief Financial Officer at Scotiabank.
Sean had a long and distinguished career at Scotiabank, holding leadership roles in Global Risk Management, Finance and Audit. He has significant board experience and deep expertise in corporate governance, finance and financial reporting, risk management and investments.
Sean also held key leadership and governance roles as a Board Chair, Chair of the Finance Committee of The Canadian Bankers' Association, as well as with the Scotiabank Pension Administration and Investment Committee. Sean is a Chartered Professional Accountant and received the ICD.D designation from the Institute of Corporate Directors.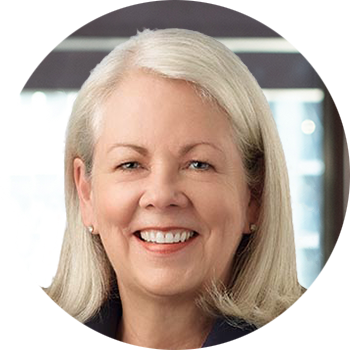 Cathy Welling

Cathy Welling is a corporate director for the Educators Financial Group and Canadian Dental Service Plans Inc., and is the past Chair of the Board of Directors for C6 Launch Systems Inc.
Cathy has held executive leadership roles in various Canadian and international businesses for Scotiabank — Wealth Management, Insurance and Pensions. She was an active executive member of several core compliance, governance and risk committees during that time.
Cathy is currently a member of several independent review committees in the Canadian mutual fund industry and has the ICD.D designation from the Institute of Corporate Directors.
Medicus Pension PlanTM is a trademark of The Bank of Nova Scotia (Scotiabank), used under licence. The Scotiabank and MD logo are trademarks of Scotiabank, used under licence. Scotiabank is the sponsor of the Medicus Pension Plan, which is a registered pension plan and is registered under the Pension Benefits Act (Ontario) and the Income Tax Act (Canada). To determine if the Medicus Pension Plan is appropriate for your retirement planning needs and retirement income objectives, please consult with a financial advisor.  
Scotiabank provides banking and credit products and services. Visit scotiabank.com.
MD Financial Management Inc. wholly owns or has a majority interest in the MD Group of Companies. It provides financial products and services, is the fund manager for the MD Family of Funds and offers investment counselling services. For a detailed list of the MD Group of Companies, visit md.ca.