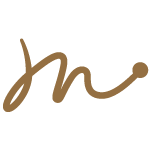 Our story begins with physicians.
For many years, physicians across Canada have identified a need – and a desire – for a national pension plan, and the financial peace of mind that comes with building a lifetime pension income.
However, there have been some barriers that have meant it hasn't been possible… until now.
The reality is that since most physicians are self-employed, they've had no access to a traditional pension plan, which requires size and scale in order to run efficiently and be sustainable over the long term.  
Multi-employer pension plans have been around for over 50 years, and they could solve for the size and scale issue, because they allow for two or more unrelated employers to participate in and contribute to the same pension plan. However, there were a number of ongoing challenges to being able to create a plan for physicians, including:
The pension industry was not naturally structured to accommodate a national plan for self-employed physicians, who in many cases practise through their own professional corporation, with no third-party employers. 
Starting a new multi-employer pension plan is complex, expensive, and takes a long-term commitment. Who was willing to take that on?
That's where MD Financial Management (MD) and Scotiabank come in. 
MD has been committed to the financial well-being of physicians and their families for over 50 years, and Scotiabank has a deep expertise in pensions, investment, and governance, and for over 180 years has been investing in our communities.
Together, MD and Scotiabank felt strongly about finding a way to bring this pension plan to physicians – because it was the right thing to do. It took innovation and several years of working closely with pension industry stakeholders to help influence the changes needed to make it possible.
The Medicus Pension Plan is the result
Medicus is a multi-employer pension plan that's the first and only plan of its kind designed exclusively for physicians. It works by allowing an incorporated physician to play a dual role:
as the participating employer through their own professional corporation, and
as an employee of the corporation, the physician can become a member of the plan.  
Physicians who are not incorporated but employed by a participating employer in the plan are also eligible to become members.
In 2022, the plan was established with Scotiabank as the sponsor. The Plan Sponsor Committee was formed, the Administrative Board – which includes 50% physician representatives and 50% plan sponsor representatives – was created, and a small group of physicians became our founding members. The plan was also registered with the Financial Services Regulatory Authority under the Pension Benefits Act (Ontario) and the Canada Revenue Agency under the Income Tax Act (Canada). 
From there, we:
carefully built our leadership team with highly experienced professionals;
engaged several of Canada's largest established service providers for administration, custodian and investment services;
built an easy-to-use online enrolment tool; and
prepared to welcome physicians in eligible provinces and territories into the plan.
In 2023, Medicus officially opened for participant registrations for physicians in Ontario, Alberta, British Columbia, Nova Scotia, Prince Edward Island, and the Territories.
Through exceptional governance, administration, and service, as well as a profound understanding of physicians' needs, Medicus now provides members and their families with the financial peace of mind they've been waiting for.
Our long-term vision includes having the ability to offer Medicus to physicians across the country. Due to legislative considerations, that's not yet possible in Saskatchewan, Manitoba, Quebec, New Brunswick, and Newfoundland and Labrador. However, we continue to work with various stakeholders to enable incorporated physicians in these provinces to participate in the future.
The Medicus Pension Plan was created for physicians. It's a commitment for now, and for generations of physicians ahead. Our aspiration is that over the coming years all physicians and their families across Canada will be able to choose Medicus and have it become a valuable part of their financial well-being. 
The start of your journey
If you're a physician who is eligible to join the plan, you can get started from wherever you are in your career, then watch your pension grow to provide financial peace of mind and predictable retirement income, for as long as you live. Are you ready to join us?
Medicus Pension PlanTM is a trademark of The Bank of Nova Scotia (Scotiabank), used under licence. The Scotiabank and MD logo are trademarks of Scotiabank, used under licence. Scotiabank is the sponsor of the Medicus Pension Plan, which is a registered pension plan and is registered under the Pension Benefits Act (Ontario) and the Income Tax Act (Canada). To determine if the Medicus Pension Plan is appropriate for your retirement planning needs and retirement income objectives, please consult with a financial advisor.  
Scotiabank provides banking and credit products and services. Visit scotiabank.com.
MD Financial Management Inc. wholly owns or has a majority interest in the MD Group of Companies. It provides financial products and services, is the fund manager for the MD Family of Funds and offers investment counselling services. For a detailed list of the MD Group of Companies, visit md.ca.