Providing best-in-class leadership and guidance to the Plan Sponsor Committee and the Administrative Board, the Leadership Team brings together a mix of industry expertise and education. The team includes highly experienced professionals in actuarial, investment, legal, communication, and other pension and operations roles.
This team is responsible for establishing the strategic direction of the plan and has a strong commitment to ensuring excellence in governance, risk management and member experience as the plan grows for the future.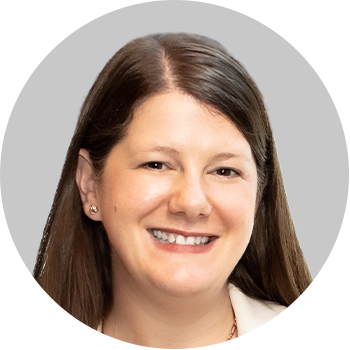 Simone Reitzes
Managing Director, Medicus Pension Plan
Simone Reitzes is head of the Leadership Team, and has oversight of design, strategy, governance, and risk management. Simone played an instrumental role in establishing the Medicus Pension Plan, which has become an innovative addition to Canada's retirement system.
Formerly Vice President, Global Pension and Benefits at Scotiabank, Simone brings almost two decades of proven leadership experience to the role, having overseen Scotiabank's global financial reporting and strategy for more than $10 billion in pension obligations. Before joining Scotiabank, Simone spent the first part of her career in professional services, consulting to private- and public-sector clients on the unique challenges associated with holistic management of pension plan sponsorship.
Simone is a member of the C.D. Howe Institute's Pension Policy Council, a Fellow of the Canadian Institute of Actuaries and a Fellow of the Society of Actuaries. She holds a Bachelor of Mathematics with a Major in Actuarial Science from the University of Waterloo and a Strategic Analytics Certificate from the Smith School of Business at Queen's University.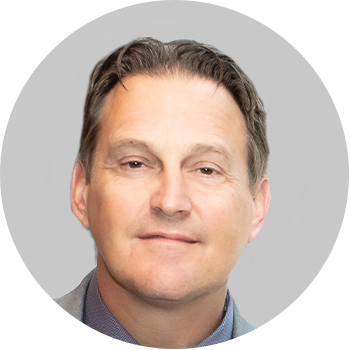 Rodney Tulk

Vice President, Pension Operations
Rod Tulk is responsible for providing strategic leadership and oversight of the Medicus Pension Plan operational model. This includes establishing and leading a national client services team; partnering with key pension industry vendors to bring expertise to the operational model; and delivering a best-in-class experience for plan members.
Rod has more than 25 years of experience in both the private and public sectors, with much of that in the wealth management industry with Scotiabank and MD Financial Management. He has public sector experience working and partnering on key strategic topics with industry and both national and international governments.
During his years in wealth management Rod has led various national teams, projects, and functions in core areas of finance, operations, communications, regulatory, technology, real estate, and client experience, and was most recently Vice President of Client Experience and Support.
Rod has a bachelor's degree from Memorial University, with a major in Economics and a minor in Business Administration. He has completed the Operational Leadership Program at Queen's University's Smith School of Business, and is currently enrolled in the Queen's Advanced Executive Certificate program.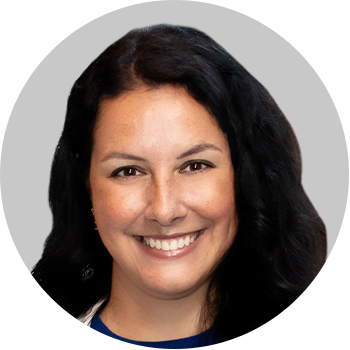 Danielle Amiel
Director, Governance and Risk Management
Danielle Amiel has oversight of the Medicus Pension Plan's governance and risk management framework, including the development, execution, and reporting of governance activities for the Administrative Board and the Plan Sponsor Committee; management of plan financials, including actuarial valuations and funding; and procedures and internal controls for governance and financial risks and related policies.
Danielle brings more than 10 years of experience working with defined benefit pension plans, providing governance, regulatory and actuarial support to global employers and administrators across various industries, and bringing best practices to managing financial reporting and pension compliance.
Danielle is a Fellow of both the Canadian Institute of Actuaries and the Society of Actuaries, and holds a Bachelor of Science from the University of Western Ontario.
Prashant Mulay
Director, Investment Strategy
Prashant plays a key role in supporting the Administrative Board in their oversight of the Medicus Pension Plan's investment strategy. This includes investment manager and custodian oversight, and formation and maintenance of investment policies, including responsible investing.
With close to 20 years of experience working in the Canadian pension and retirement landscape with both corporate plans and large multi-employer pension plans, Prashant's broad-based experience brings significant expertise to the Medicus leadership team.
Prashant holds a Bachelor of Commerce Degree from the University of Mumbai and is a CFA charterholder. He has also been a member of the Pension Investment Association of Canada for a decade and has served on its Communique Committee. 
Lisa Silcox
Director, Communication and Engagement
Lisa Silcox has oversight of marketing, communication, and education for the Medicus Pension Plan, ensuring a cohesive and well-managed member engagement strategy. Maintaining a trusted and admired brand for our unique and innovative offering is a crucial part of the growth, sustainability, and success of the plan.
As a senior communication professional with both Canadian and international experience, Lisa has been building innovative and effective plan member and leader communication strategies for over 25 years. She has a deep knowledge of pensions and broader strategies and programs, and has led effective communication consulting, planning and implementation for many integrated initiatives, across industries.
Lisa holds a Bachelor of Applied Arts in Radio and Television from Ryerson University. She has also earned certifications in leadership and technology-focused programs and has been a speaker at a number of Total Rewards conferences.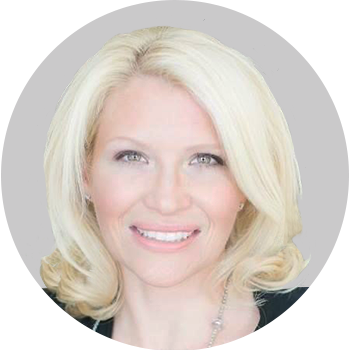 Stacey Parker-Yull
Director, Policy and Regulatory Strategy
Stacey Parker-Yull is responsible for pension policy development and oversight of regulatory and compliance issues for the Medicus Pension Plan. She plays a critical role in advancing the plan's strategic priorities across the Canadian pension landscape.
Stacey is a lawyer with more than 15 years of experience in pension law. Her experience spans a wide variety of areas, including pensions, benefits, employment, executive compensation, securities, tax, M&A transactions, and governance, and she held both legal and business roles at Scotiabank before joining the Medicus team.
Stacey earned a JD/MBA from the University of Toronto and an Honours Bachelor of Science from the University of Western Ontario.
Medicus Pension PlanTM is a trademark of The Bank of Nova Scotia (Scotiabank), used under licence. The Scotiabank and MD logo are trademarks of Scotiabank, used under licence. Scotiabank is the sponsor of the Medicus Pension Plan, which is a registered pension plan and is registered under the Pension Benefits Act (Ontario) and the Income Tax Act (Canada). To determine if the Medicus Pension Plan is appropriate for your retirement planning needs and retirement income objectives, please consult with a financial advisor.  
Scotiabank provides banking and credit products and services. Visit scotiabank.com.
MD Financial Management Inc. wholly owns or has a majority interest in the MD Group of Companies. It provides financial products and services, is the fund manager for the MD Family of Funds and offers investment counselling services. For a detailed list of the MD Group of Companies, visit md.ca.